Wednesday, July 20
Today we start with breakfast in the condo.  After updating the blog and going through over 700 pictures I took yesterday, we have some picked out from our outing yesterday.  Tim told me last night we have taken over 4,500 pictures at this point.  I don't think it will be a problem to hit 6,000 by the time we get back home!
Did you know there is a website called ileftmystuff.com?  Wyndham and Worldmark both use this to help you retrieve those lost items you left behind on your trip.  Our problem is we have stopped more than one place, and we don't honestly know where Tim's new sandals are hiding!  I talked with Wyndham Sedona and Tim talked with Worldmark Windsor to get the ball rolling to see if they were hiding at one of those condos.  You go to the website, put in the client number of the hotel/resort, and then give them a description of what you are missing.  If they find it, they will contact you, get a credit card number, and inform the hotel/resort there is a paid mailing lable available for them to send your stuff back home!  Hope this does work out.  I don't think he had a chance to actually get them broken in yet….
Earlier this week, we drove by a Shakey's Pizza on the way to In-n-Out.  This was one of Tim and his family's favorite pizza places in Knoxville. When we drove by, I nearly wrecked the car.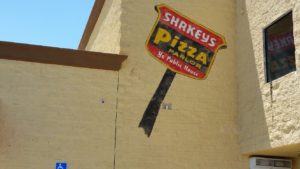 My family had been regular patrons of the Shakey's Pizza parlor near West Town Mall. It was dark inside with silent movies playing constantly. There was also a player piano that played old-timey tunes. There were long tables where the patrons would sit. The pizza crust was thin and crunchy and the sauce was really tangy and slightly sweet. Many good memories that ended in the mid-70s when it closed in Knoxville.   This was a must at some point this week….and we decided to do lunch there today.  We got there about 10 minutes before the lunch buffet closed, so we just ordered small pizzas for ourselves.  They were very good!  I think I may have been to the Shakey's in Knoxville maybe once….but Tim was obviously flashing back 40 years! The inside was very modern, but they had some of the same signs that were in the old place, so there was a touch of nostalgia.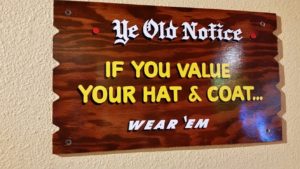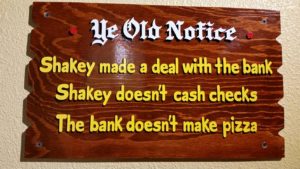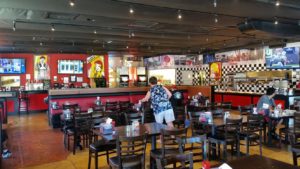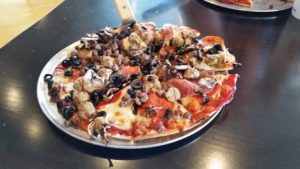 The pizza was perfect–it had not changed at all! He was pleased that so many things about the pizza were the same.  I just enjoyed mine! 
After pizza, we went to a car wash in Indio that had a Subaru being washed on its Google Map street view that looks exactly like Tim's.  It was a sign….  It was so wonderful to get into a super clean car!  All the snack crumbs are gone…the windows are so clean….and the car looks brand new again!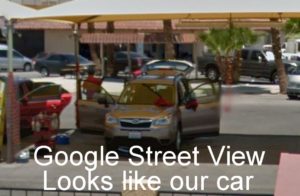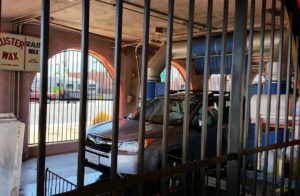 Next we decided to do a movie instead of the pool.  The temperature is ranging from 110 to 115 degrees while we have been out around town.  We head to the theater to see Secret Life of Pets.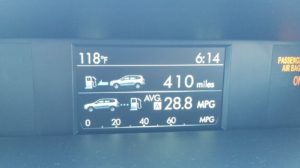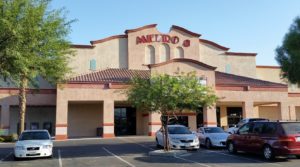 It was nice and cool inside.  We both agreed that the best parts of this movie were hearing the kids in the theater laughing out loud during the movie.  We were probably 2 of maybe 15 in the theater.  Very nice theater and if I read the info online correctly, all the movies (matinee and evening) were $6.75.  I guess we will need to come back here to see movies in the future!
It dawns on us this is our last night in Indio and it makes us kinda sad (but excited at the same time to be on the way home to see family).  It has been such a great trip….one of a lifetime….and it will be over next week.  We decide we really need to find a place with authentic Mexican food for supper.  So tonight we end up at El Mexicali Café (thank you tripadvisor.com).  While we are eating the ground starts to shake a tad and there is a loud noise.  We look at each other kinda bug-eyed and then remember there were train tracks beside the restaurant maybe 15-20 feet away.  They are really close!  Whew!  No earthquake!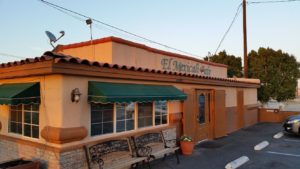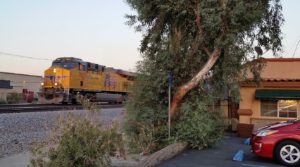 Our dinners arrive and are both very good.  Of course, Tim had to order a combination plate that included cactus as a side dish….he enjoys trying the obscure foods.  I stick with a combination fajita meal (without the green peppers!)  Good food!  A good final meal for this stop on our trip.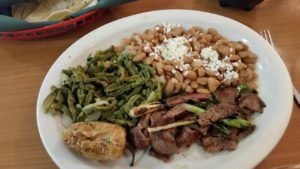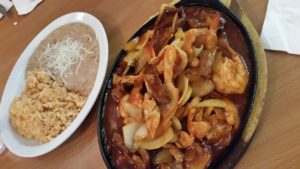 Back to the condo to do some last minute laundry and start packing to leave in the morning.  We are cutting our time here short to divide the trip time to Taos, NM in half.  Tomorrow night we will stay in Winslow, Arizona.   Yep….read that without singing the words!!!   Last night in this comfy bed!